Frequently Asked Questions About Pease Greeters.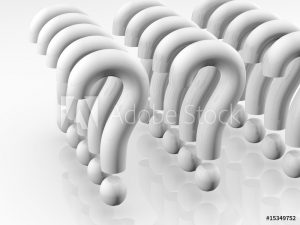 Do you have a question not on the list? Submit your question here and we will consider it for inclusion in the FAQ.
The Board of Director's have developed the list of rules above that best address the mission of the Pease Greeters, namely to provide our troops with a warm, friendly, safe and happy visit to our airport.
These rules are propagated so that as many Pease Greeters may be made aware of the goal of the directors, that is, to make certain that by following these rules we will provide a safe and happy experience as we welcome our troops.
Whether you are a well experienced Greeter or one of our newest Greeter friends please take a moment to read these rules and become familiar with their meaning. Also, as you meet new Greeters at the airport, please tell them of the existence of these rules so that they might become familiar with them. The more closely we all work together on this purpose the better served our troops and Greeters will be..
Pease Greeters
Frequently Asked Questions
Q.  How do I become a Pease Greeter?
A.  It is an honor and privilege to be a Pease Greeter We welcome and care for our Troops, Department of Defense employees and the Civilian Contractors and occasionally working Military Dogs as they return or deploy through Portsmouth International Airport at Pease  located in Portsmouth, NH.  Pease Greeters also pack and send Care Packages overseas.
Q.  What am I allowed / not allowed to bring when I come to the airport to greet the troops?
A. Greeters may bring:
Family & Friends
Homemade signs supporting our Troops
Greeters may not bring:
Home baked food to share with the Troops.
Alcohol
Q.  Can I bring my pet to greet the Troops at the airport?
A.  Domestic pets may not be brought inside the airport terminal.  Two exceptions to this include registered Therapy Dogs and Service Dogs in training from recognized registry organizations. Registered Therapy Dogs and Service Dogs in training associated with the Pease Greeters will be allowed in public areas of the airport terminal to support flights. A Pease Greeter registered therapy dog team and service dogs in training will be asked to file a copy of the current registration from a registered organization with the Airport Operations Office.
Retractable Leashes should not be used while at the airport to minimize tripping accidents.
Q.  Where can I hang my coat or leave my belongings when at a Troop Flight?
A.  Greeters must keep all of their belongings with them at all times at the airport.  Outerwear, purses, signs, shopping bags, beverages, etc. must always be in the custody of each greeter.
Q.  Where do I park when coming to the airport?
A.  A.  Greeter parking changes from flight to flight. If there is a parking restriction in place, you will see that indicated on the Constant Contact Flight Notice that you will receive via email.
When there is a Parking Restriction due to commercial airline activity at the terminal, Greeters MUST park in the lot located on the left as you arrive from Exeter Rd.  For those with physical limitations, please park in the Airport Management parking next to the terminal and when that fills those with physical limitations are welcome to use the short term lot. Please observe signage.
When there is no commercial activity, all Greeters may park in Parking Lot C.
Q.  How can I donate to the Pease Greeters?
A.  The Pease Greeters organization has been a registered Non Profit – 501(c) in New Hampshire since 2007. All donations are tax deductible.
There are several ways you can donate.
Secure donations may be made by Credit Card by going to the DONATE button which is located on the bottom of every page on the website.
Checks may be mailed to:
Pease Greeters
PO Box 1644
Portsmouth, NH 03802-1644
If your organization would like to present a donation to the Pease Greeters at one of the Troop Flights, please contact the Chairman at

[email protected]
Q.  What items can be donated for Care Packages?
For further information about the Care Package Program, please contact the Program Coordinators at [email protected]
Q.  I represent a large group.  Would we be welcome?
A. Yes, large groups are always welcome.  We have had teachers bring their classes.   Scouting, religious, social, military, fraternal and maternal groups attend as well.  If you are the facilitator of such a group and wish to attend one of the flights, please send us information about your group, via the Contact Us form at PeaseGreeters.org, so that we may expect your arrival and give you a warm welcome when your group arrives.
Q.  Is this experience family oriented?
A.  Yes, families with children of all ages are welcome to attend.  In fact, this is a wholesome experience for youngsters and the troops really appreciate seeing young people with their homemade signs, smiles and hugs.
Q.  What is the newcomers briefing?
Newcomers are welcome to take a walk-a-bout with Pease Greeters director, Mr.D or his designate, before the flight.  He/she will brief newcomers of the events that are about to unfold.  He/she will also answer questions.  Please try to arrive half hour early if you wish to be a part of the informative briefing.
Q.  I represent a business or corporation, how may I offer my company's services?
A.  The Pease Greeters have many corporate sponsors.  If you would like to discuss your offer of service please contact us  for instructions on how to make your donation.  Your company could take its place alongside well known companies like Lindt Chocolate, Lonza, Sig Sauer,  Green Mountain Coffee, Keurig Coffee Maker and others.
Q.  How do I get  Greeter Gear ?
A.  Be sure to check out tee-shirts, jackets and sweatshirts for sale.  Show your Greeter pride by wearing Greeter gear.
Q.  How may I contact someone in charge, make a suggestion or offer an idea?
A.  If you wish to make a comment, have a suggestion or have an idea feel free to go our contact page and fill out the form.  You may write to the Greeters at: Pease Greeters, PO Box 1644, Portsmouth, NH 03802-1644.  You may call the Pease Greeters at (603) 793-3835.